PR and digital agency owner Liz Cartwright has been announced as new board member to the charity Star Trust.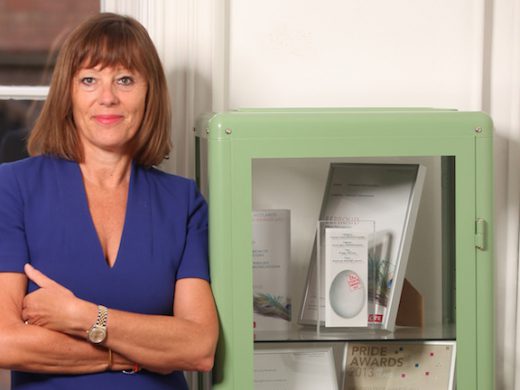 Star Trust was founded in 2013 by a group of highly successful business entrepreneurs wanting to give back to the community.
The trust has donated a mammoth £484,000 to 40 different charities in the East Midlands since then – making a tangible difference to charities needing funding to help others in the community.
Cartwright Communications is a leading PR agency in the Midlands offering expert services in property & construction, retail & leisure, food & drink and professional services.
Liz Cartwright said "It is a real honour to be involved in an organisation such as the Star Trust. It is evidently clear the amount of good work that they do and to be a part of that is amazing. I cannot wait to work with the board – a group of highly motivated and successful individuals.
"Seeing the amount of money raised is incredible and will make a huge difference to those charities in the East Midlands. Star Trust aims to tip the £500,000 mark this year which is testament to the board's hard work and dedication. Cartwright will be playing its part by working with the trust to raise its profile and attract more people to support – as well as attracting new charities to come forward for support."
In 2016 the Trust broke its own record by raising £130,000 from the glittering Star Trust ball. During the course of the year, the trust organises three high profile luxury events. All in the aim to raise funds to donate to worthwhile causes. In 2017, the Star Trust lifted the Best Not For Profit Organisation award at the Nottingham Post Business Awards.
Steve Hampson, co-founder of the Star Trust, said: "We are delighted to have Liz on board. Her knowledge of the Midlands and expertise in PR and marketing means we can raise awareness of our organisation and our events – which will help to raise even more money for the amazing charities we support."
The next Star Trust event, named 'Sparkles and Supercars' will be held at Porsche Nottingham on 21 April. Tickets will be sold at £98 with all the proceeds going to charity. There will also be raffle prizes and a live auction. The trust are hoping to raise in the region of £30,000 for this event.