Star Trust raised more than £120,000 at its glittering annual ball at the weekend – money which will help many regional organisations desperately seeking funds.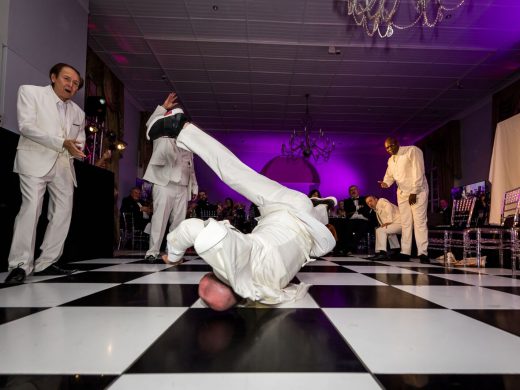 Each year Star Trust hosts events to help fundraise for various charities in the East Midlands. This year, Star Trust celebrated reaching £500,000 in fundraising – which benefited 51 charities.
Nearly 200 people attended the sell-out masked ball at the weekend, sponsored by Bentley and Lamborghini Leicester and held at Stapleford Park Country Hotel.
There were a number of great fundraising events during the day and evening, including a driving experience with Bentley and Lamborghini and a clay pigeon shoot. There was various entertainment during the evening including live music and a luxury raffle with more than 60 amazing prizes.
Chairman of the Star Trust Steve Hampson said: "We were thrilled to raise so much money at the annual ball and privileged to have Lamborghini Leicester & Bentley Leicester as our headline sponsor.
"The event was sold out shortly after going on release in March with 178 business owners and senior corporate figures from the East Midlands business community attending."
Star Trust has recently donated towards young people's causes such as, The Nether Hall School in Leicester, the Grantham Journal Children's Fund, We R Here charity and the Rainworth and Blidworth Youth Project.
Steve added: "This year we were very proud to see the milestone of half a million pounds and were thrilled to have donated to more than 50 smaller East Midlands based charities. Our annual ball took us way above this figure – which will immediately benefit nine more needy charities.
"The continued generosity and kindness of Star Trust supporters enables us to donate much needed funding for the smaller charity community who so desperately need it to continue their services."
2019 will see three further events including a family fun day in late spring, supercar motoring day in Derbyshire in the summer and the annual ball once again later in the year
The Star Trust was founded in 2013 and currently has 12 dedicated committee members. For more information about the events and how to attend see the website link here https://www.star-trust.org.uk/