THE STAR Trust raised a mighty £56,000 at its annual motoring day – adding more vital funds to its running total which has now tipped the £624,648 mark raised for smaller East Midlands charities.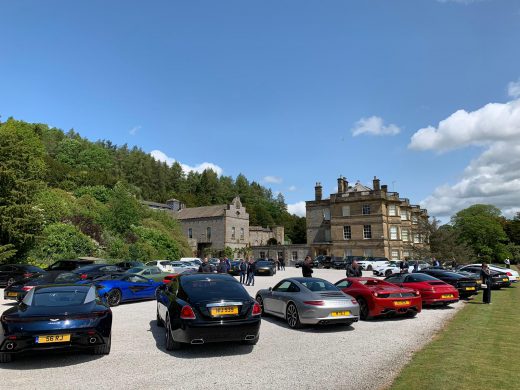 Star Trust has been donating to the region's charities for more than four years. It recently celebrated making donations of more than £568,648 to 61 different charities in the region.
The motoring day, held in Derbyshire, saw more than 40 drivers take part in a factory tour of the unique Bowler off road factory and test-driving Aston Martin supercars courtesy of Aston Martin Nottingham .
Star Trust, itself a charity, hosts two to three events a year and donates the proceeds to small and medium sized charities across a wide range of areas and specialism.
Chairman of the Star Trust Steve Hampson said: "We raised an incredible £56,000 at the motoring day.  With the huge generosity of the attendees, we were able to raise these monies to donate to more local small charities.
"We are hugely grateful to those people and organisations who attended and  supported us. We are incredibly proud of our achievements to date, and importantly – those individuals who benefit from our endeavours."
In April, the Star Trust handed over more than £10,000 raised from its annual ball last year to four charities: The Freedom Foundation based in Nottingham, Nottingham Arts Theatre, Phab Nottingham and Peter Le Marchant Trust in Loughborough.
Star Trust is set to raise further funds this year with an annual ball at Stapleford Park on 9 November which has already sold out in just 14 days . There will also be a ladies' day later in the year.
To find out more about Star Trust or how you can apply for a donation https://www.star-trust.org.uk/.