EAST MIDLANDS charity Star Trust celebrated in style at its most recent annual ball, which raised an incredible £95,000 for organisations across the region.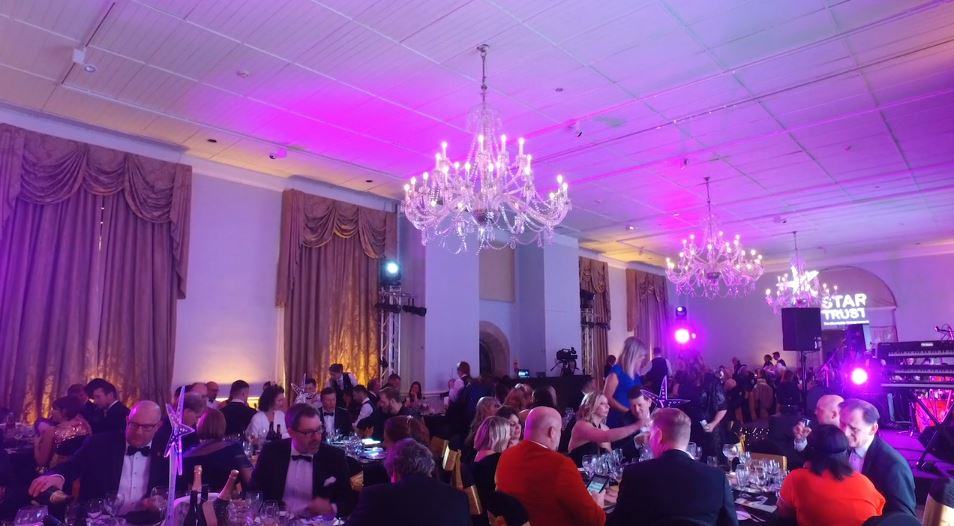 The dazzling annual ball, held at Stapleford Park Country Hotel, is one of the charity's most popular events as well its annual motoring day, which raised a staggering £56,000.
Throughout the year Star Trust hosts a variety of events to help fundraise for a wide range of charities in the East Midlands and managed to raise a total to date of £660,831 donated to 73 different charities.
The evening was a sell-out event with various entertainment including live music, variety acts and a luxury raffle with more than 60 amazing prizes
Steve said: "We are absolutely delighted with the donations and the total amount raised, it's fantastic to see everyone getting involved to help local charities and It's so important that we assist and support not only the charities but also communities in the East Midlands."
Earlier on in the year, Star Trust granted £10,000 to four small charities in need in Nottingham and Loughborough, including the Freedom Foundation, The Nottingham Arts, Phab Nottingham and the Peter Le Marchant Trust which provides days out for those suffering with major illnesses and disabilities.
Steve added: "Our annual events are always greatly sponsored by local companies and the business community and we can't thank them enough for all of their support. Thank you also to our members and patrons for all of your hard work and efforts and I look forward to the year ahead."
Star Trust currently has four patrons and 12 committee members from the following companies – A.R. Signs, Bentley Brushware, Cartwright Communications, Coutts Private Bank, Creativeminds, Hampson's Group, Octopus Energy, Pukka Pies Ltd, Pygott and Crone, P & D Specialist Services, Roythornes Solicitors, The Partnership Lifestyle Club and has recently welcomed its newest members Andy Jackson from investment banking company UBS and Michael Wisher from Michael Wisher & Associates.
The Charity has now been running for six years, regenerating every last penny raised into financial aid for small to medium sized charities in the East Midlands.